A. There are a few bits and bobs I can update you on, and a few photographs you can drool over.
Q. What is the point of this post?
First up, some sad news. Apparently the Brown Lion has closed. This is really sad, for not only was this a friendly venue, but they were also Birmingham's only genuine brewery tap, offering Two Towers' beers, such as Jewellery Porter and Complete Muppetry, both of which were very drinkable indeed.
Way back in April I reported on
quiz night at the Brown Lion
and (I hope) conveyed my enjoyment. Fingers crossed that the Brown Lion will return in some form, but perhaps by then, Birmingham's sights will have moved to John Bright Street and the impending Brewdog Brum. Speaking of which...
Brewdog Birmingham is now scheduled to open in errrrr, not sure. It was originally due in August, but the last official word was that it'll be mid-November. I don't suppose it matters when it gets here, as BD's fans are so rabid, that they'll lap it up come what may. I probably will too.
Last week I had a lovely super quick tour of Leicester, which mixed
Richard III tourism
, with visits to some of the City's lesser known boozers/hidden 'treats'.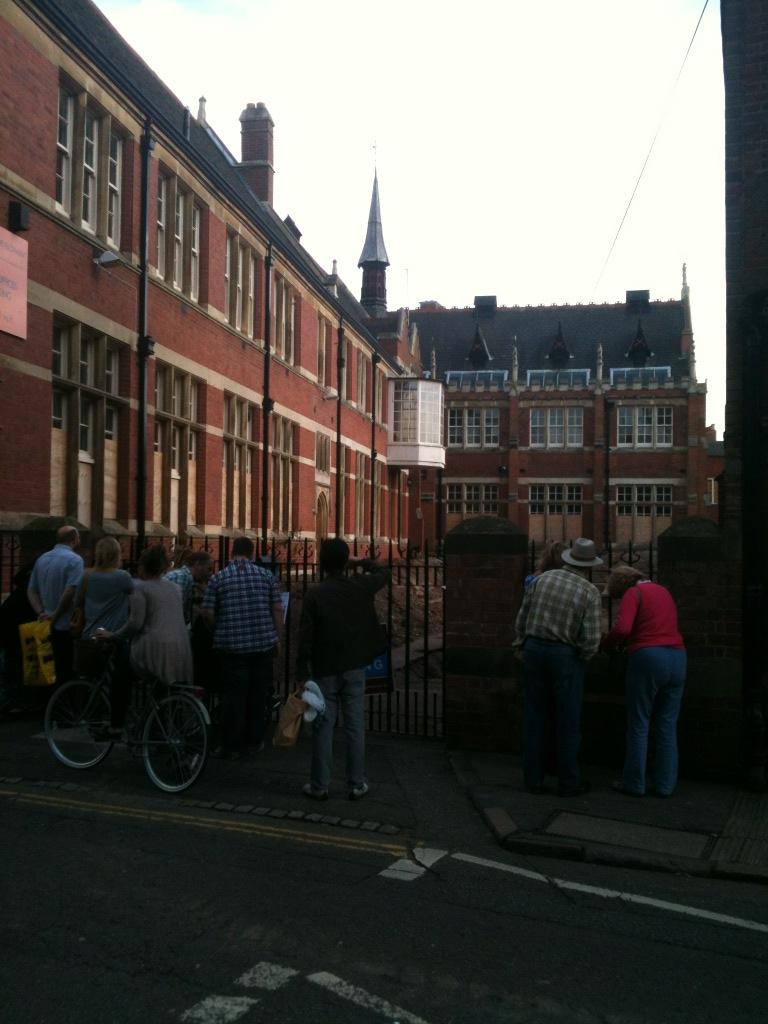 I hit the
Salmon
, the Ship and the Longstop, of which the first one was the best. All were interesting though.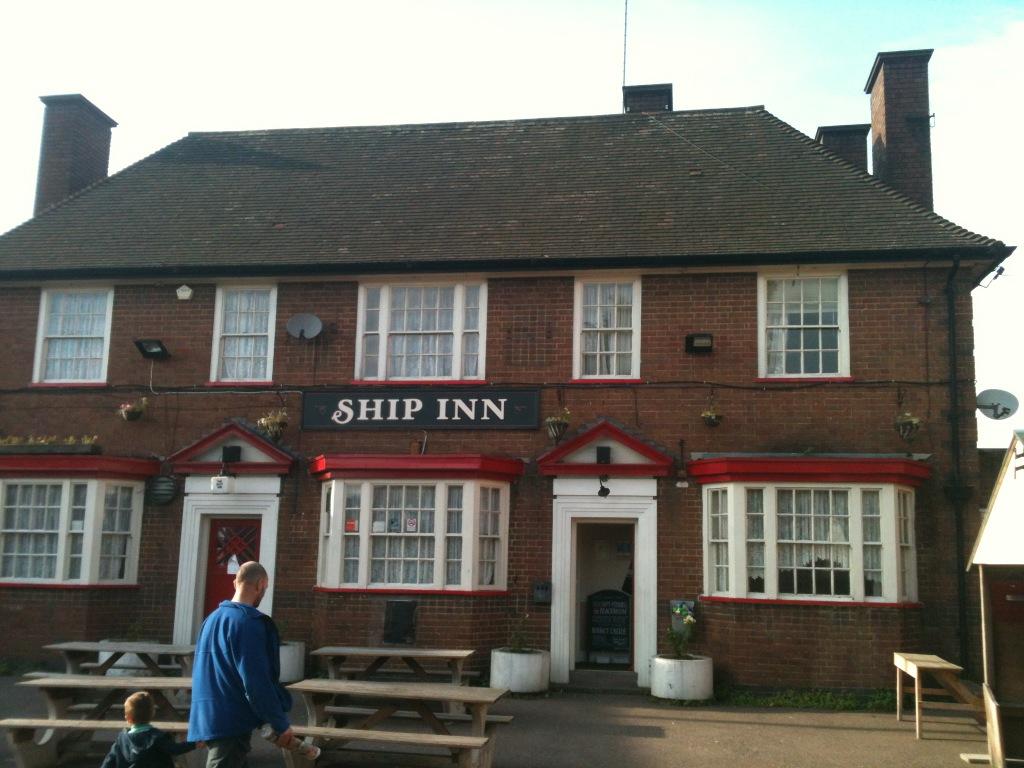 In Twitterati news, this week I, along with
Carl Durose
and
Tania Nexust
hosted national beer legends
Jezza
,
Martin Ridge
and the enigmatic
Black Haddock
. This was a good opportunity to sample excellent Thai food and Oakham Carioca at the Bartons Arms, some Saltaire at the Anchor and bottled UK 'Craft' beer at the Victoria.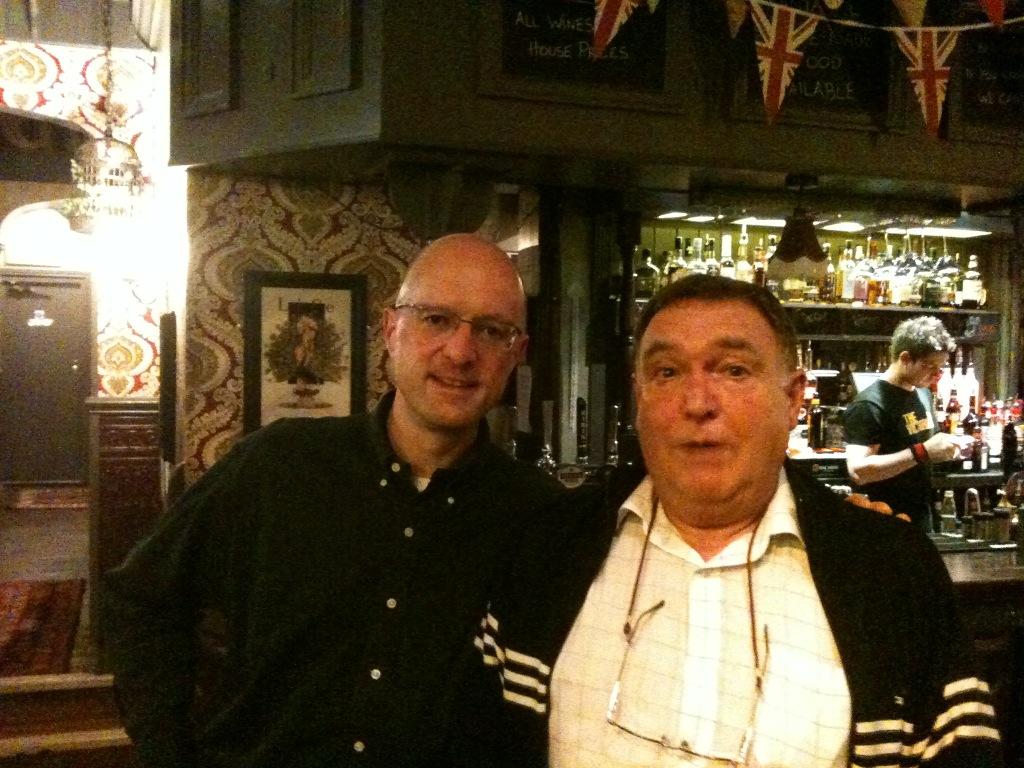 Speaking of which, did I tell you that a Birmingham pub has finally taken the plunge and started stocking bottles from the UK's best new breweries, i.e. the ones who have invigorated and/or reinvigorated our national scene? Kernel, Bristol Beer Factory, Arbor and Summer Wine are all (or certainly have all been) available, with highlights such as
Amarillo Pale Ale
and
Cohort
. It is worth saying again, simply to highlight how gobsmacked I am that it has taken this long, but let me emphasise that the Victoria are still the ONLY pub in Birmingham stocking bottles from our top breweries. Well done to
the Victoria
, I hope that their adventure is rewarded by people buying the new range by the truckload and that therefore the experiment widens and becomes a permanent feature.
But honestly, all other Brum pubs need to look hard in the mirror and ask themselves why no one else has been prepared to have a stab at stocking UK bottled craft.
In happier, or rather equally happy news, here are some of the best beers I've sampled in the last fortnight:
Raw Citra Black Ale
- a magnificent Black IPA sampled at the Anchor,
Flying Dog In De Wildeman Farmhouse IPA
- a deliciously funky Saison, which utilises New World hops.
Raw Dark Peak Stout
- sampled at the Salmon in Leicester, this is the second delicious Raw beer I've tried recently; with this one being a super smooth and tasty Stout.
Great Heck Powerhouse
- as recommended by
@ckdsaddlers
, this was a well balanced UK Golden Ale, replete with many hops and sampled at the Anchor.
Ksiazece - a lovely Polish Hefe Weizen, picked up in Whitmore Reans, Wolverhampton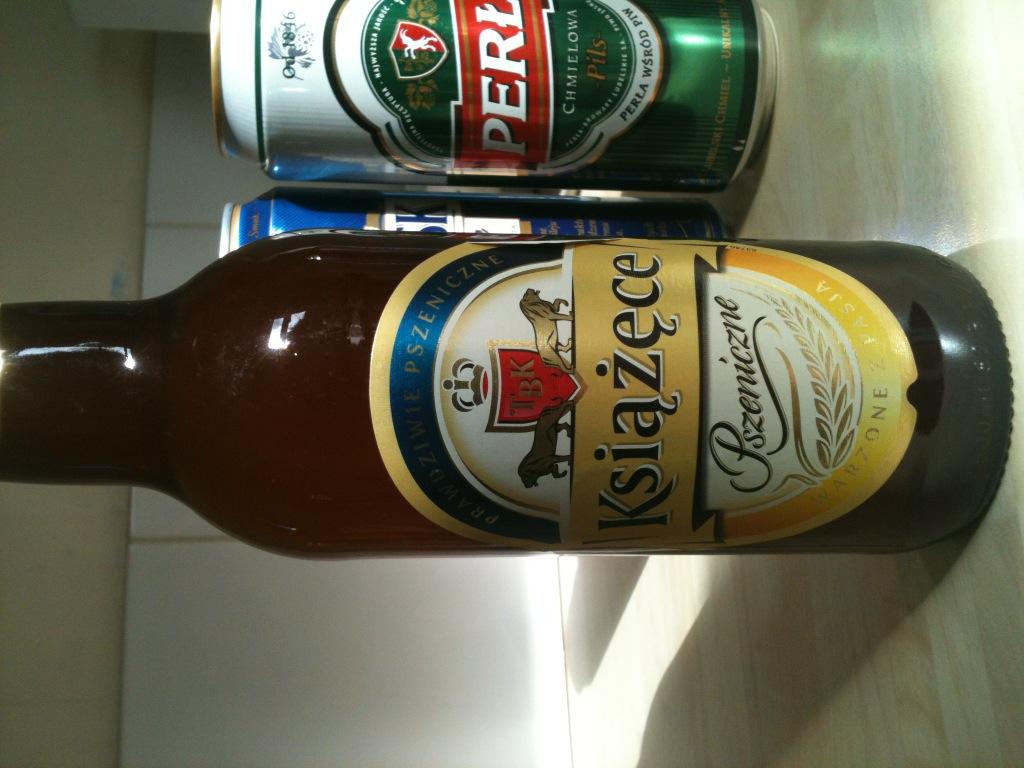 Finally, as previously mentioned,
Oakham Carioca - a wonderful tropical fruit salad of hops and that. Smelt like an Avon saleswoman's basket.
Oh, one final thing - here are a photo of bottled "treats" which have latterly been placed in my beer cellar [cupboard] for future consumption.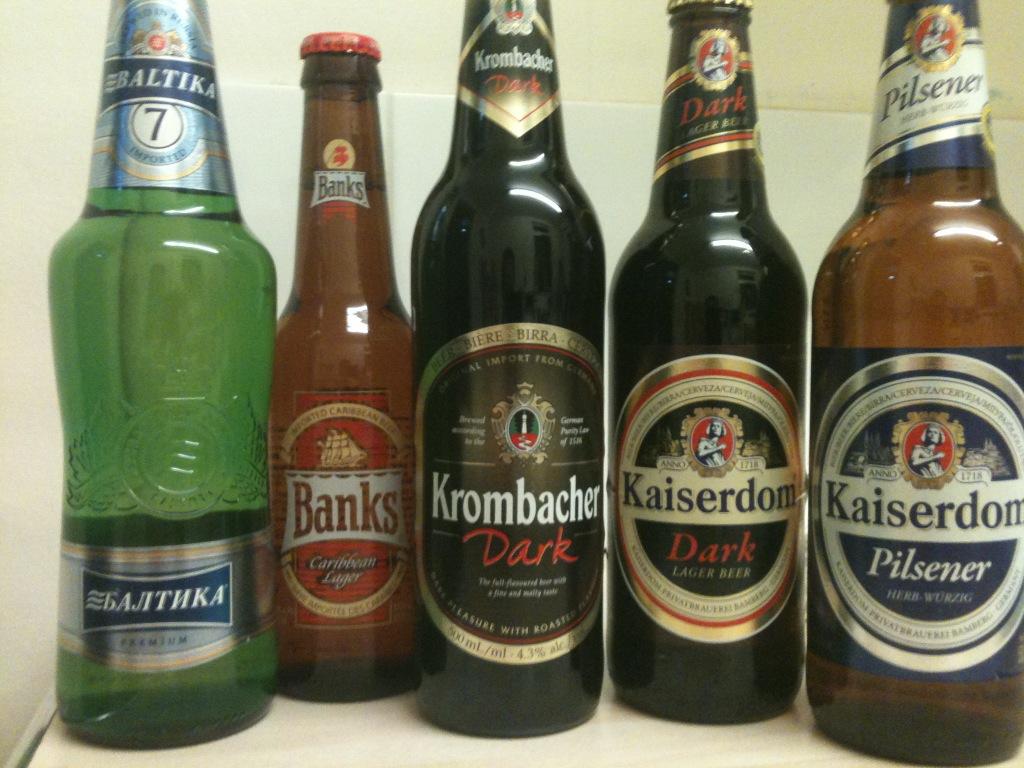 Lager is for life, not just for Michaelmas.