Hello yes.
The 2012 version of the Birmingham Beer Festival 2012 took place last week (24th-26th October). I attended on Friday and here are a few 'observations' (which is a posh way of saying that I'm going to tell you things about it).
First off, it was a massively good chance to catch up with fellow beer lovers from Birmingham and the surrounding sectors; people one regularly converses with on Twitter. In fact, the Thursday and Friday evening sessions were designated
#Twissups
, allowing me to check in with a selection of friendly faces. This was obviously a massive pleasure.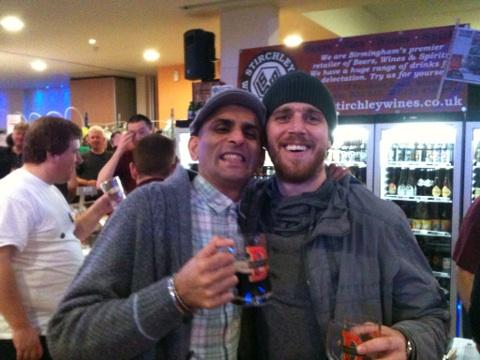 Second, the Foreign Beer Bar being run by Krishan and the Stirchley Wines team was a big plus, offering access to treats such as
Emelisse Triple IPA
and
Duvel Tripel Hop
, as well as
£5 shots of 32% Brewdog Tactical Nuclear Penguin
.
From a very personal point of view, the foreign beer options made up for the rather pedestrian cask beer list, which offered up a series of so-so beers during my foray. Now, I'm not not trying to be sniffy, but having been denied some promised Summer Wine beers, and with a hugely in-demand barrel of Magic Rock High Wire refusing to clear sufficiently to be sold, I was left slightly disappointed at a lack of cutting edge/well-hopped beers. Indeed, it was tricky to
move beyond standard
Bitters or Golden ales, but I did enjoy a
Revolutions Paranoid Porter
and a
Tyne Bank Southern Star
. Sadlers also came up with the goods (as they usually do), with a very nice double IPA entitled
Sweet Leaf
. But sadly, there were not many other cask beers sampled by me, which put their bubbly heads above the parapet.
Lastly: music at beer festivals. What's that about? By about 9.00 on this Friday evening, the upper floor of the festival venue was 'rocking' to a heavily metal band. This band may have been brilliant for all I know, but the volume, and my consequent inability to have a conversation with fellow beer geeks, meant that effectively the national beer floor became off limits. Which was a shame.
Still for all the mixedness of the above bag, the experience was undoubtedly positive. As a member of the BrumBeerTwitterati pointed out - it was good to feel 'part of something [a community]". The organisation of the fest was exemplary and the queues outside the venue on Friday evening were clear testimony to the popularity of the event. It has to be said that I don't really enjoy beer festivals (I prefer pub crawls) but I did enjoy my visit to the Birmingham Beer Festival.
**
The following day, I had another lovely beer experience. Following an exciting LCFC loss against Crystal Palace, I managed a mini-crawl of Leicester which took in the Swan and Rushes, Criterion, The Pub and the Ale Waggon.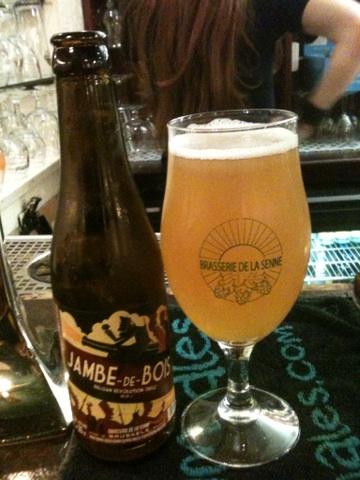 I'm happy to say that the Swan came out on top, by retaining a dynamic selection of foreign bottled beers and by offering bar staff with the wit and knowledge to coherently discuss your potential choices. Because of the staff intervention on Saturday, I managed to add a DELICIOUS De la Senne
Jambe de Bois
, to the Kneitinger Bock and Forsting Festbier which I had already necked. When I was starting my beer journey in the early noughties, it was this pub that grabbed my tackle and got me excited. 10 years on and I still relish every visit.
The Criterion no longer has a bottled range to rival the Swan, but I did pick up a nice bottle of
Krusovice Imperial
. The Pub meanwhile had St Feuillien Brune on tap, which was a deliciously smooth Belgian treat.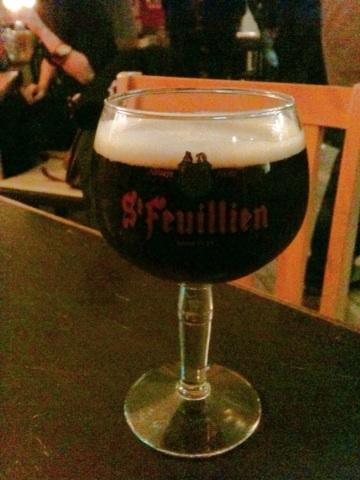 Finally, after nipping into the Ale Waggon, I managed to grab 3 off licenced treats: Slovakian Saris, UAE Barbican (pineapple flavoured, alcohol free) and Ukranian Obolon. Cheering indeed.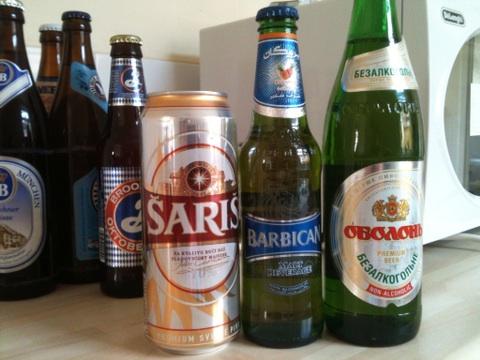 ***
Thirdly.
On the day previous to the Beer Festival (Thursday) I had a super, smashing, great sightseeing trip to London. Having visited all the 'hot' spots and scoffed a delicious falafel sandwich, I managed a lightning visit to the Euston Tap, which never disappoints, and which didn't disappoint. 3 x halves of Bristol Beer Factory Acer,
De Molen Blikken and Blozen
and Red Willow Soulless were all extremely well tasty and sent me on my way happily.
More soon.